LOOSTAR is exhibiting on 2022 Petfair Asia in Shenzhen, last 4 days from Nov.3th to Nov.6th. Please come together to realize what is sustainable fashion lifestyle!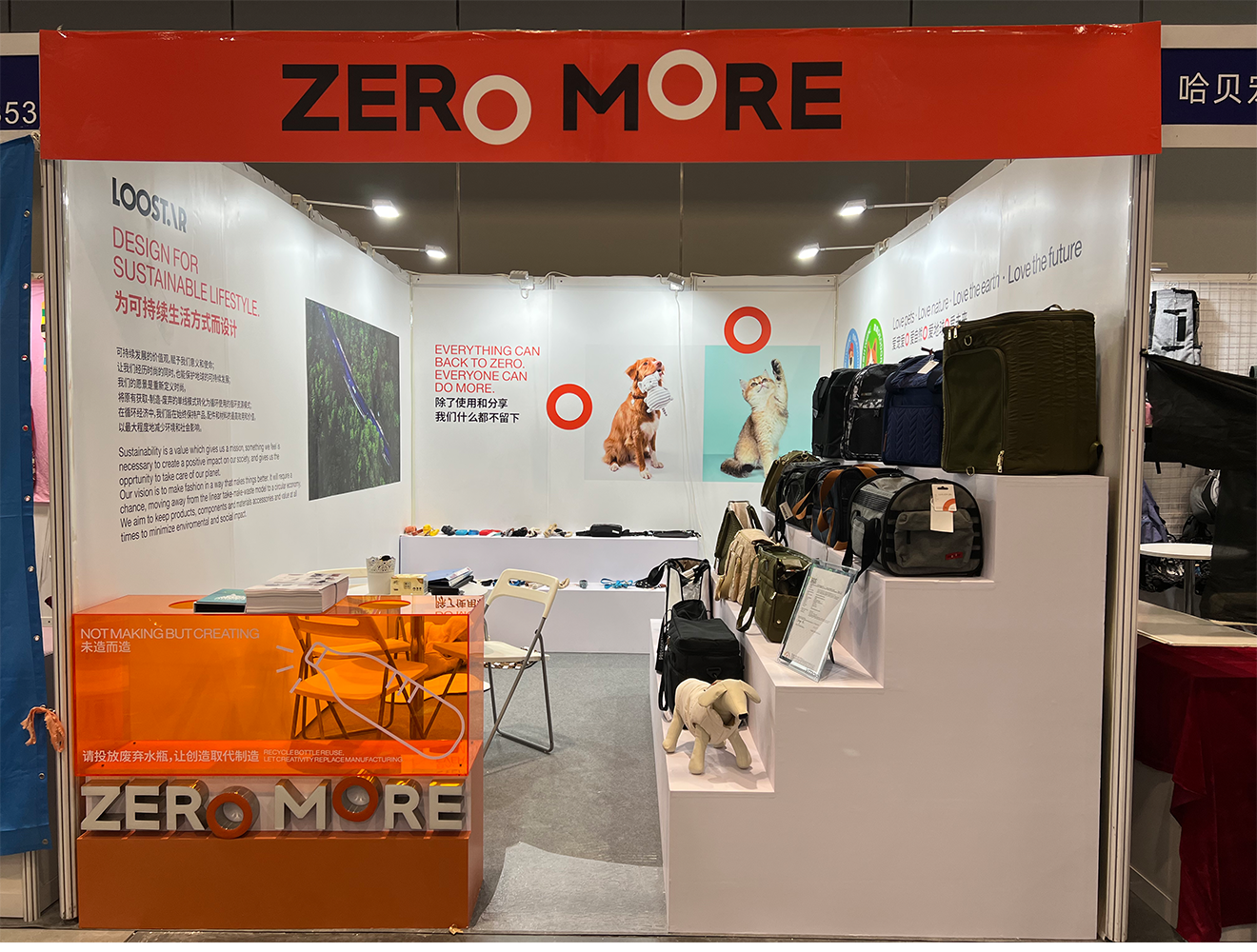 Fashion is a lifestyle for pets and their parents
Current state of life, people more and more focus on the products together with function and fashion. Function is suit for pets basic demands and ensure safety and comfort; Fashion provide their parents more beauty to meet their visual enjoyment. For now, we are more realize that fashion is not only a selection of products, but also a lifestyle.
Sustainable more and more playing a vital role in market
Current lifestyle developments, with more serious environment changing and with more awareness of our planet protecting, also have noticeable repercussions for the pet supplies market. There is a greater focus on pet sustainability considerations are playing an increasingly important role when it comes to final products and packaging.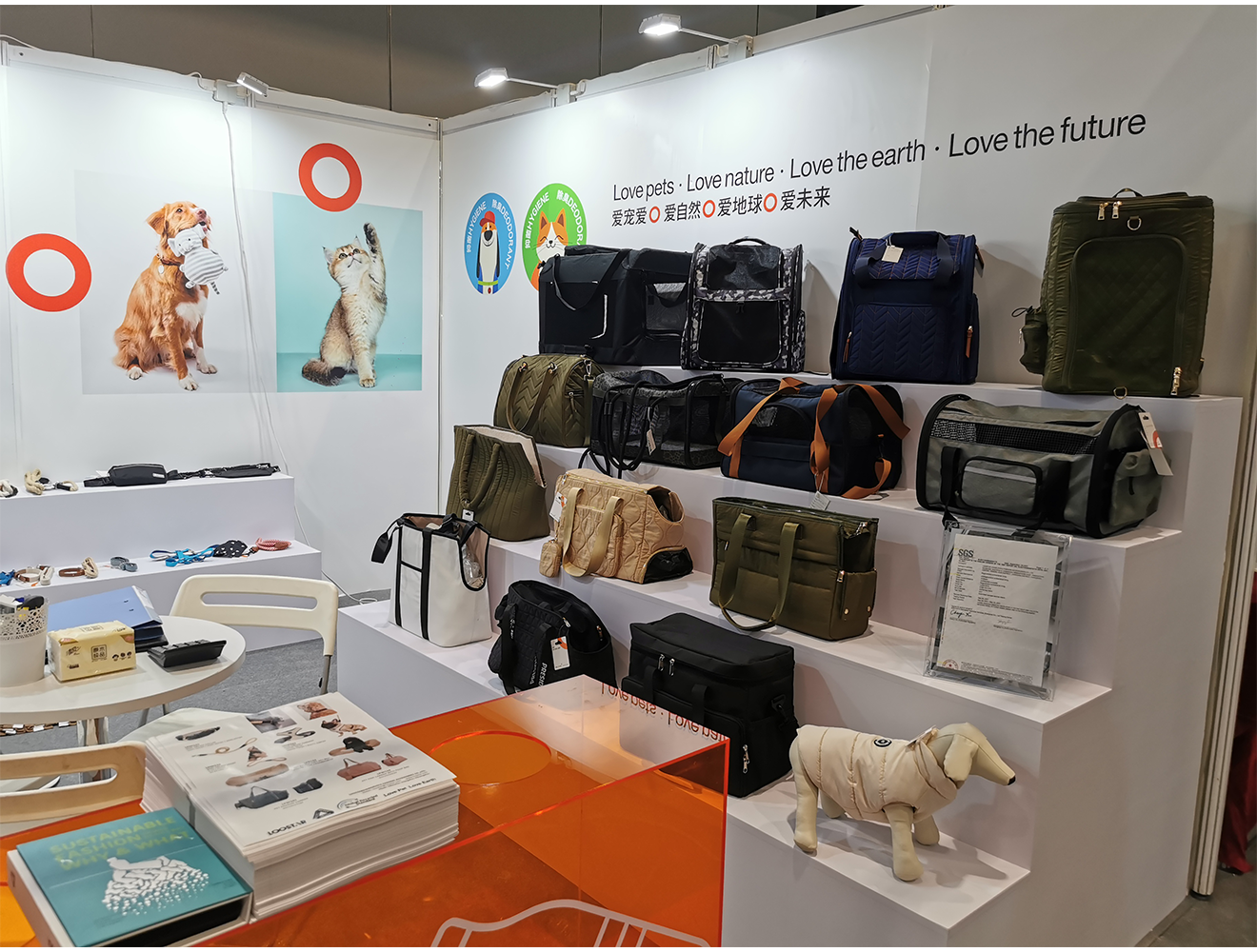 No conflict between sustainability and premium quality
Environmentally friendly does not mean doing without. Consumers have known this for a long time. This trend is also growing stronger and stronger in the pet market.
Just as the collar and leash used of water-based PU, it can effectively reduce or eliminate the use of fugitive organic solvents during the operation process, so does to reach the sustainable action.
For the pet carrier, it used by recycle polyester, recycle nylon, recycle canvas... All materials used by recycle fabric aim to reduce the environment polluting and improve our environmental protection consciousness. These are all measures that both improve quality of life and look after the environment.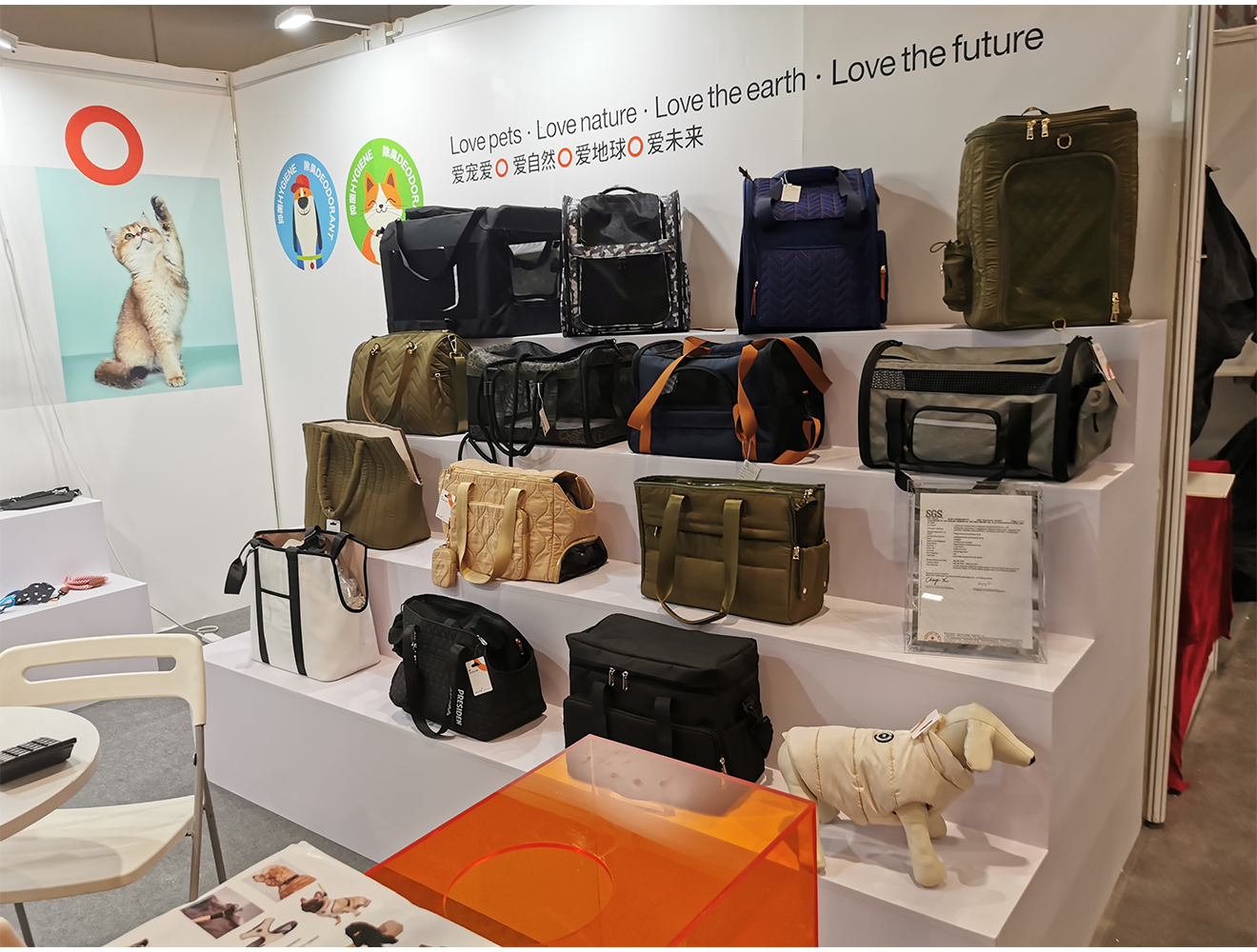 Besides that, our products are tested by test institution, ensure the high quality of the products. Factory have SGS certificate and JOINLIFE, to providing more reliable supply chain.
Now, do you have more clearly intention of sustainable fashion? Please come together with us, to build a better planet!